1. Visit the San Diego Zoo
Visit the San Diego Zoo is Number 1 on the list of 10 best things to do in San Diego! ! Coincidentally, San Diego Zoo is the #1 Zoo in the World! San Diego Zoo was built on a large hill and you will get a workout! Despite the hills, it's very stroller-friendly. We recommend getting there when it opens.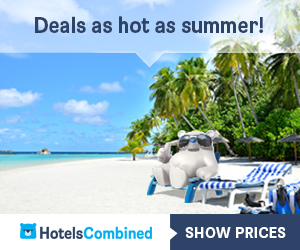 What are the San Diego Zoo Hours?
The San Diego Zoo is open from 9 a.m.-9 p.m. every day of the year, rain or shine! We recommend rescheduling if it rains though. Luckily, San Diego does not rain often! Plan on staying the entire day to see the whole park and the small parade at the end of the day.
Once the San Diego Zoo opens, we recommend going counterclockwise. This allows you to see all the cool animals before the crowd gets there and allows you to stay in shade most of the day. Highlighted animals that we recommend seeing or spending more time at are the Koalas, Giraffe's, Rhinos, Zebra's, Cheetahs, Elephants, All the birds, the Lion, the Polar Bear, Red Asian Panda, African Penguins, Bears, Kudus, the Hippos, Tiger, the Crocodiles, and the Galapagos Turtle!
Conrad Prebys Elephant Care Center
The late Conrad T. Prebys generously donated 10.1 million to revamp the Polar Bear Plunge and Elephant Care Center in 2007. The Conrad Prebys Elephant Care Center is about a 1/2 acre.
How big is the Elephant enclosure at the San Diego Zoo?
The Elephant habitat is 2.5 acres. The Conrad Prebys Elephant Care Center sits within this habitat. The care center is a way to protect and care for the elephants. But it also protects the trainers and doctors taking care of these gentle giants. Within this Elephant habitat, you'll find a 137-gallon pool and plenty of play areas for elephants to exercise, and a scavenger hunt for their food. The trainers help keep their skills sharp.
How Many Northern White Rhinos Are Left?
There are currently just 2 Northern White Rhinos left in this world as of July 2021. And one is at the San Diego Zoo! The San Diego Zoo is trying to save the Northern White Rhino from extinction! The northern white rhino cell lines are being preserved at the Frozen Zoo. These will be used to create stem cells to generate embryos. The San Diego Zoo is hoping to use the Southern White Rhino to eventually be the surrogate mother in the creation of more Northern White Rhinos! We hope for the success of the program! We feel so honored to have seen this precious animal!
2. Go Gone Whale Watching!
Go Gone Whale Watching is Number 2 on the list of 10 best things to do in San Diego! There are other companies, but we would highly recommend these guys instead! The boat is small. He only allows up to 6 people to go at a time. Up to 3 people are required for each time slot for the event to happen. But the slots fill up quickly.
The signature whale watching and dolphin trip last 2.5 hours. But you can go on an 8+ hour legendary extended whale watch. We only went on the 2.5-hour trip. The captain and also the owner was absolutely determined for us to see the Blue Whale that was seen for the last 3 days. His co-captain the day before saw the Blue Whale and gave him estimated coordinates. However, finding one Blue Whale in the Pacific Ocean is like finding a needle in the haystack! We saw some dolphins having a party jumping up and down thru the water from 100 yards away, but our captain was determined for us to see this Blue Whale rather than the dolphins. He was very patient and sat our boat idle while watching. We finally saw the only one there! Truly a sight to see!!
What is the Largest Animal that Ever Lived?
The Blue Whale is the largest animal that has ever lived! The Blue Whale has been around since the Dinosaurs. And there is not a single dinosaur that is larger than this marine mammal weighing up to 450K pounds! Less than 1% of the world gets to see one in a lifetime! We were truly lucky to see this majestic giant of the sea!
As large as this marine mammal is, she swims without ever splashing. The Blue Whale that we saw normally stayed down for 7 minutes before she breached. So we followed her a couple of times as she moved pretty far between breaches. But when she stayed down longer than 7 minutes, we knew she was gone much further away than we could follow. Our time was coming to a close, and the captain was willing to go join the dolphin party, but unfortunately, our time ran out and we didn't get to see them closely. But we are as ecstatic as can be to have seen a Blue Whale in one lifetime!
Blue Whales don't migrate in the summer, but rather feed in the summer. As they normally feed in isolation, it is normal to only see one Blue Whale if you get to see one at all!
Visit the USS Midway is Number 3 on the list of 10 best things to do in San Diego! Bring good shoes to walk around in and climb and go down the stairs. They are open from 10 a.m. to 5 p.m. every day of the week. We recommend getting there when it first opens, as you will spend 3/4 of your day there. They have good "cafeteria" food for lunch at a reasonable price.
What is the USS Midway famous for?
The USS Midway was famous for being the largest ship in the world in 1945. The USS Midway is the longest-serving aircraft carrier. It was the first to have an armored flight deck with 120 planes. It was also the first to operate in the midwinter sub-Arctic. It served the Atlantic fleet for 10 years as it traveled around the world. In 1992 it was decommissioned in San Diego. And in 2004, the USS Midway opened as the USS Midway Museum.
We have been to other military museums before. But the USS Midway was extra special. The former military soldiers who were a part of the rich history of the USS Midway now volunteer as speakers/guides on the Midway Museum. And they have the best real stories of what happened back in the day! It's like listening to your grandfather speak about the good old days. We were impressed with their enthusiasm, passion, and love for their jobs before and now in teaching future generations. It was 1000 times better than just reading the placards in front of the aircraft or other equipment. Don't miss out!
4. Take the Ferry to Coronado Beach
Taking the Ferry to Coronado Beach is Number 4 on the list of 10 best things to do in San Diego! The Ferry itself is nice and the trip there is pretty cheap; round trip $10 per person. The actual waterfront park where the Ferry takes off is really nice to walk, shop, take in the scenery and grab a bite at really nice restaurants.
Coronado has higher-end local restaurants and shops. The largest landmark there is the Hotel del Coronado along with Beach Village. The hotel here reminds us of Disney's BeachBoard Walk in Florida.
Is Coronado Beach Free?
Coronado beach is free. Anyone can use the beach near the Hotel Del Coronado even though you don't stay here. They do have an umbrella and chair stand that you can rent while beach bumming.
Coronado Beach Gold Flecks
The water shimmers in gold mica. It looks like gold but isn't. Mica is a group of minerals.
Can you swim at the Coronado Beach?
Yes, you can swim at Coronado Beach. It's really neat to swim in the ocean near the beach, as you'll see that gold mica everywhere. The beach itself is very clean and the water is kept clean. They have a lifeguard on duty. Hotel del Coronado offers Smores on the Beach. But it's pretty expensive. The fire pits can be reserved for a one-hour experience.
Wine and Dine at the Gas Lamp Quarter and Little Italy is number 5 on the list of 10 best things to do in San Diego! Before we visited the Gas Lamp Quarter, we imagined Bourbon Street in New Orleans. However, it was not the same. Gas Lamp Quarter is a much wider strip of streets with unique local restaurants and local shops.
Some of these streets are blocked from traffic which is really nice to spread out. Some of the restaurants pull their tables and chairs right onto the street. This gives you a more unique experience and plenty of space to eat comfortably. We didn't stay at Gas Lamp Quarter thinking it would be too loud, but in hindsight, it would have been fine. The San Diego Convention Center is very close to the Gas Lamp Quarter.
Little Italy in San Diego is different than Little Italy in New York. Despite being a fan of New York, we preferred Little Italy in San Diego. Once again, it is definitely more spread out. In San Diego, it is much cleaner, and the streets are wider. There are so many wonderful restaurants. And none of them try to recruit you to come in, which is also different than the one in New York. They had music and dancing outside in some restaurants as well. If we ever return, we would stay in Little Italy.
6. Stroll Along Balboa Park
Stroll along Balboa Park is Number 6 on the list of 10 best things to do in San Diego! San Diego Zoo is the largest attraction at Balboa Park but there are more things to do here. If you plan a run in the morning, this is the park to do it in. It's beautifully landscaped and there are trails all around. There's a section of the park dedicated to 34 international cottages that promote goodwill through cultural and education programs. They are open from noon to 5 p.m. every weekend. They also have a United Nations gift shop.
Balboa Park also has a Japanese Garden that we recommend if you have time. They also have a Natural History Museum, a Performing Arts Museum, Museum of Art, Automative Museum, Air & Space Museum, and the Museum of Us. Technically you can spend your whole week at Balboa Park. You can purchase a Balboa Park Explorer Pass for either a day, a week, or an annual pass.
7. Kayak and Snorkel Tour in La Jolla
Kayak and Snorkel Tour in La Jolla is Number 7 on the list of 10 best things to do in San Diego! We would recommend using Everyday California in La Jolla! There was another company available as well but Everyday California is truly professional and they are just good all-around people! They have you arrive early and have a really good checklist for you to be safe and have all your gear adjusted. There are two guides that take you to the ocean. And then they give you a quick lesson on how to kayak. There's a lifeguard on duty. Everything is well thought out.
Kayaking and Snorkeling was such a fantastic experience in La Jolla because the water is turquoise and clear to the ground! If I can see where I am swimming, I am happy. And the saltwater helps you float which is super helpful. We had a chance to see beautiful schools of fish here. One of them was called the Garibaldi Damselfish. This is California's State fish and there's plenty of them.

Watching the Sunset at Sunset Cliffs Natural Park is Number 8 on the list of 10 best things to do in San Diego! Sunset Cliffs Natural Park is a 68-acre park that extends along the Pacific Ocean and borders the west edge of Point Loma. The park is on a large hill with arches and bluffs. The panoramic view of the ocean is absolutely stunning. While we were not lucky enough to see this, sometimes you can see gray whales migrating from the top of the cliffs. Parking is finite here. It is also hard to get here as you go up and down many winding roads. But it's worth it, and we would recommend it.
9. Take a Selfie with Sea Lions at La Jolla Cove
Take a Selfie with Sea Lions at La Jolla Cove is Number 9 on the list of 10 best things to do in San Diego! Unlike animals sometimes seen at a zoo who don't do much, these Sea Lions are used to people and are pretty active. Come see how the Sea Lions interact with one another, who leads their colony, and who barks the loudest. You don't want to get close to them. So definitely be at least 6 feet apart. By now, I am sure you have gotten the social distancing down pat. There are a lot of Pelicans and Anhingas at La Jolla Cove as well. The whole area is just beautiful!
10. Visit Old Town for San Diego History and Food
Visit Old Town Number 10 on the list of 10 best things to do in San Diego! Originated in 1769…yes.. older than the Constitution! Old Town is the birthplace of California. Old Town started out with only a mission and a fort. There is now a San Diego Historic Park centered around Old Town. San Diego has preserved buildings so visitors can see how things were back in the day. You can also experience the early Mexican-American period of 1821-1872 through different educational programs available. In Old Town, you will find a lot of shops that are filled with unique handmade Mexican crafts along with souvenir stores. If you are looking for authentic Mexican food, you can get your heart's content here as well. They also have a lot of live authentic music playing as well. Old Town is a beautiful and safe place that is fun for the whole family.